Book or Request Appointments Online, 24/7
---
Real appointment availabilities in green. Book and confirm instantly online in less than 1 minute.
Appointment requests in grey. Request up to 5 ideal times and the location will call you back directly to confirm.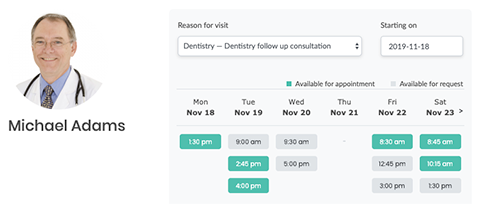 Read Real Endorsements and Reviews
---
Read real endorsements and recommendations by other healthcare providers
Read real, verified, unfiltered reviews by patients that have booked or requested online.
Get Referrals from Healthcare Providers You Trust
---
When you need to see a different type of provider or specialist, your existing providers can refer you online to providers they trust.
Your provider can filter their search to help you find the right specialist by insurance, specialty, price, and proximity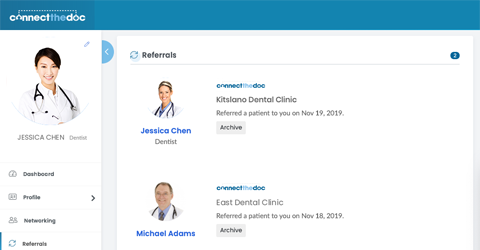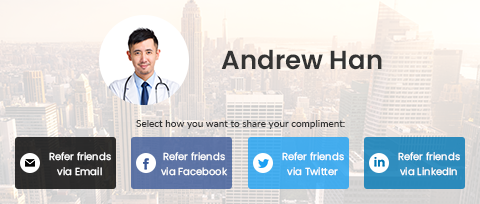 Refer your friends and family to the providers you trust most
---
Easily share a unique, trackable link across Facebook, Twitter, LinkedIn, and/or Google+.
When any of your friends click on the link, they will be taken to your provider's location or personal profile.
When anyone books or requests an appointment online from your link, the location will be notified so they can thank you.